back to all news
The commitment of the Manx during WW1.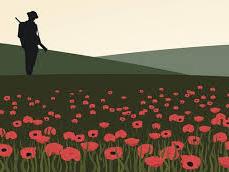 Did you know the Isle of Man played an important role in World War One, supplying troops and vessels and running special camps for the internment of enemy aliens.
Official records show that 8,261 men enlisted in the armed forces, which was 82.3% of the Isle of Man's male population of military age.
Of these, 1,165 gave their lives and 987 were wounded.
269 officers and men from the Isle of Man gained high honours during the Great War, with practically all the main battlefronts represented.
---
back to all news